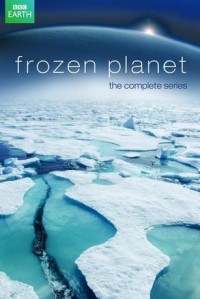 Video Recording
Frozen Planet : the complete series [rekaman video]
---
The Arctic and Antarctic remain the greatest wildernesses on Earth. The scale and beauty of the scenery and the sheer power of the elements, the weather, the rough ocean, and the ice is unmatched anywhere else on our planet. tells the compelling story of animals such as the wandering albatross, the adelie penguin, and the polar bear, and paints a portrait that will take your breath away, at a moment when, melting fast, the frozen regions of our planet may soon be changed forever.

Disc 1. To the ends of the earth ; Spring ; Summer --
Disc 2. Autumn ; Winter ; The last frontier --
Disc 3. On thin ice ; Bonus features.
---
Availability
| | | | |
| --- | --- | --- | --- |
| 0008/MMD/PUP/2019 | R 577.0998 BER f c.1 | Perpustakaan Universitas Pertamina | Available but not for loan - No Loan |
| 0009/MMD/PUP/2019 | R 577.0998 BER f c.2 | Perpustakaan Universitas Pertamina | Available but not for loan - No Loan |
Detail Information
Series Title

Complete Series

Call Number

R 577.0998 BER f

Publisher

BBC Earth

:

British

.,

2013

Collation

3 DVD (346 Menit) : digital, stereo.; 4 ¾ in

Language

English

ISBN/ISSN

8994356195966

Classification

577.0998

Content Type

other
| | |
| --- | --- |
| Media Type | video |
| Carrier Type | other (video) |
| Edition | - |
| Subject(s) | |
| Specific Detail Info | - |
| Statement of Responsibility | - |
| Department(s) | |
Other version/related
No other version available